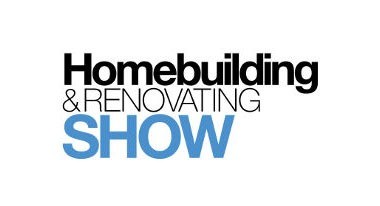 Harrogate Homebuilding & Renovating Show 2017
The one-stop-shop for homebuilding and renovating at the Harrogate Convention Centre, you'll find everything you need for your next project, big or small. From interior design to exterior landscaping, and restoration, it's all at the Harrogate Homebuilding & Renovating Show 2017! We will be exhibiting our bestselling 10m BBQ Cabin, so get all the advice you need from our team. Our cabins not only look great but they are practical too; warm and snug in the winter and they offer welcome shade in the summer. With 10 square meters of space you will effortlessly seat 15 people in your cabin, so creating a cosy, intimate, fun environment.
WHAT'S ON: Harrogate Homebuilding & Renovating Show 2017?
Find practical solutions to your project
Meet Build It's team of experts for FREE one to one advice
Attend our inspiring free seminars & workshops
See 1000s of innovative & traditional products
Meet over 100 innovative suppliers
Watch some fascinating demonstrations
Seminars & Masterclasses:
The Show provides a huge range of free seminars run by experts in our theatres. From finding your way through planning, to estimating and managing your budget, our seminars and masterclasses offer something for everyone, whatever your project or idea!
The Advice Centre:
Visit the Advice Centre to book in a free one-on-one consultation with the experts, so you can pick the brains of the experts. You'll find expert architects, builders and planners - so stop the endless internet searches and come along to get the answers you need!
Exhibition Hall:
Seen a product you like and desperate to check the quality in person? Or maybe you'd really like to ask questions face-to-face after months of chatting online? Go along to compare everything from kitchens to insulation to renewables - and get that all-important advice at the same time.
Keep hold of your ticket receipt and we will reimburse you the full cost if you choose to purchase your cabin at the show.